The valve studs on pump HP80 must be torqued every 90 days. Failure to follow this procedure may void your warranty and cause serious damage to the pump.
Remove the acorn nut from the top of the valve stud.
Use a 6mm Allen wrench to torque the valve stud to 15-17 ft/lbs.
Reattach the acorn nut and torque to 29-33 ft/lbs.
Note: The valve cover bolts must be kept tight during this procedure.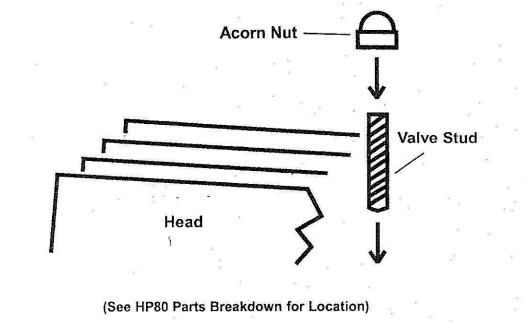 Recent Posts
Air compressor pumps are necessary for powering pneumatic tools. Before using an air compressor, you …

Many small business owners and DIYers rely on air compressors for powering pneumatic tools, running …

Air compressor pump systems play a crucial role in a variety of applications, including refrigeratio …